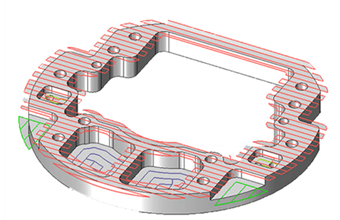 2-Axis Machining
Features such as holes, grooves, and steps in parts can be automatically recognized so that efficient drilling programs and milling toolpaths can be generated according to user needs, greatly reducing your programming time.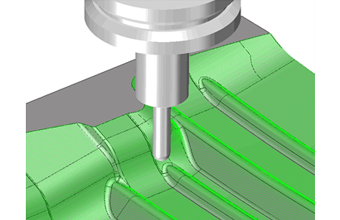 3-Axis Milling
Over 40 types of 3X machining operations are available so that you can deal with all kinds of manufacturing work at ease. With QuickMilling, smooth toolpaths can be easily generated to guarantee high-quality surfaces.
.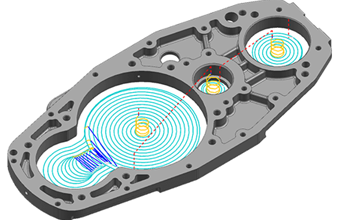 Superior Roughing Strategies
Volumill™ for ZW3D can help generate optimized toolpaths with 50%-80% machining cycle time saved. Plus, the full depth of cutters can be used, sparing costs of cutting tools up to 75%.
–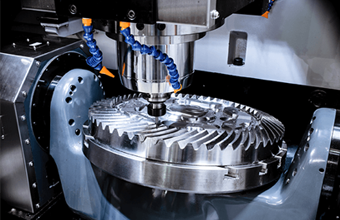 5-Axis Milling
A complete solution for indexing and 4 to 5-axis machining that can work with STL files is available. You can make efficient use of functions like Swarf, Drive Curve, Flow Cut, etc. to produce fine components.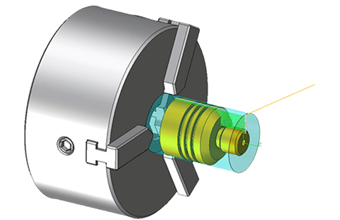 Turning
Inside and outside Roughing, Finishing, Grooving, Threading, Facing, and Drilling are easy to use and useful for handling most turned parts. Turning cycles, simulation, and verification expedite the switch from manual programming and machining safely.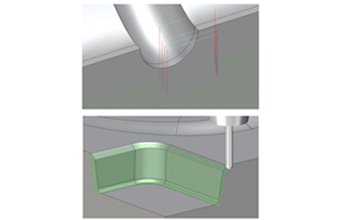 Toolpath Editor
Get better toolpaths, improve machining efficiency, and avoid tedious parameter adjustments and toolpath re-calculation. The entire or partial toolpaths can be edited flexibly with tools like Trim, Re-order, Re-link, Extend and Transform.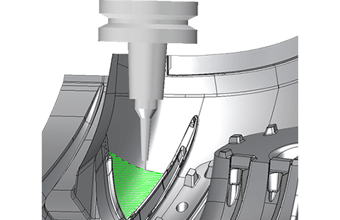 Simulation and Verification
Wireframe Simulation, Solid Verify, and Full Machine Simulation can realize reliable, efficient, and safe machining by detecting collisions, analysing residue, etc. to avoid damaged machines, poor quality, and delayed delivery.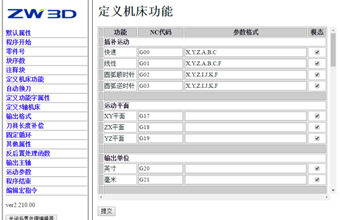 Post Processing
ZW3D comes with more than 80 default post-processors that work with all kinds of CNC milling and turning machines. Professional and localized post-processing support is at your service.