ZW3D product News and Events
ZW3D 2019 SP Released
GUANGZHOU, CHINA  – May 28, 2019 – Today ZWSOFT announced the launch of ZW3D 2019 SP. It introduces new features and enhancements that directly respond to users' requests and satisfy the needs of complex product development, delivering more robust and user-friendly CAD/CAM solution.
For more details or to watch videos:-    Learn More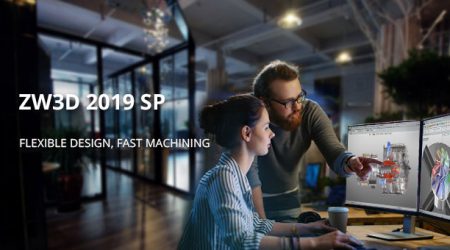 ZW3D 2019 SP Released
ZW3D 2019 Released
GUANGZHOU, CHINA – January 2019 – ZW3D today announced the launch of ZW3D 2019 which delivers enhancements and new functions that solve complex design challenges and facilitate faster more economical manufacturing, helping users get products to market quicker and at less cost.
14 Key Enhancements:
Better User-experience in Complex Solid Modelling
More Stable and Faster History Regeneration to Quicken Design
More Productive When Working with Flexible Sub-assembly
New User-Defined Feature to Improve User Experience
New Patterning /Mirroring Components with Constraints
Accelerated Product Design with Updated 3D BOM
More Powerful 2D Drawing Functions Get Efficiency Boost
New Mold Parting Wizard to Optimize Workflow
Upgraded MoldBase and Standard Parts Library with Greater Flexibility
Optimized Electrode Tools to Meet Different Needs
New Design Possibilities through Nesting Solution
Integrated VoluMill for ZW3D to increase Productivity
New Cleanup Corner Control for 2X Operation to Save Tool Cost
More Reliable Big Step in 3X Roughing
For more details or to watch videos:-    Learn More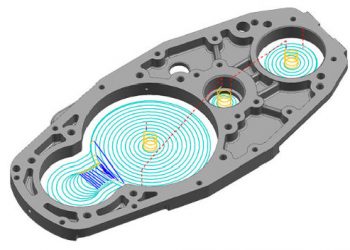 Volume Milling
CADbro product News and Events
CADbro 2019 Released
ZWSOFT Releases CADbro 2019 SP, A Powerful 3D Viewer Allowing Lightning-fast Data Collaboration
GUANGZHOU, China—May 30th ,2019 – ZWSoft an innovative supplier of CAD/CAM solutions and service provider, today announced the launch of a full-featured and budget-friendly 3D CAD viewer, CADbro 2019 SP1, which allows lightning-fast data collaboration through its view, annotation and analysis functions.
Intuitive and Powerful 3D Viewer
Known for its modern user-interface, high-performance viewing, and advanced analysis, CADbro ships with powerful 3D viewer for a broad range of 3D and 2D formats.
Supporting HTML file output, CADbro 2019 SP1 enables users to share light-weight 3D data internally and externally, and to view, explore, and section 3D models without running complex 3D software. In other words, users can distribute intricate 3D data safely and at a lightning-fast speed via the browser.
For more details or to watch videos:-    Learn More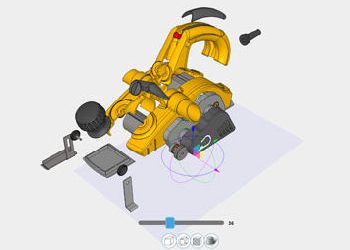 CADBro Assembly
SimWise product News and Events
DST Announces SimWise V9.8
Integrated Motion, FEA and Optimization product receives new capabilities and expanded interoperability
(Canton, MI March 31, 2017)  DST (Design Simulation Technologies, Inc.; www.design-simulation.com), a leading provider of affordable and flexible physics based simulation software for the professional and education markets, today announced the availability of SimWise V9.8. This release continues to expand the Optimization, FEA, CAD Integration, and Interoperability capabilities of the product.
SimWise V9.8 introduces integration with the Onshape CAD system (www.onshape.com). Onshape parts and assemblies can be opened from SimWise. Onshape assembly constraints will be converted to SimWise Motion constraints. The Onshape parts and assemblies can be used for Multibody Dynamics Simulation, Structural and Thermal FEA analysis, Durability (Fatigue) analysis, and in optimization studies. Changes made to an Onshape part or assembly can be automatically applied to the SimWise model.
For more details or to watch videos:-    Learn More
SimWise